Baltimore350.org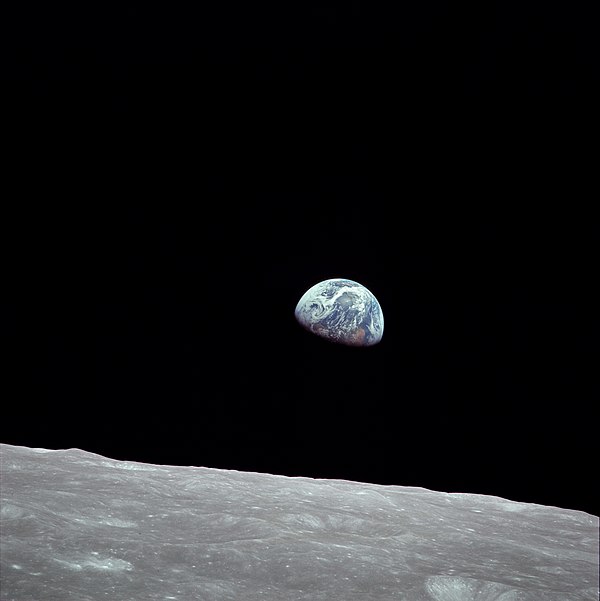 Earth Week - 2019
Earthrise, taken on December 24, 1968, by Apollo 8 astronaut William Anders.
Climate Crisis Town Hall
Congressman Dutch Ruppersberger and Congressman John Sarbanes hosted on March 28 a town hall at the Towson library on the climate crisis.

The audience of more than 100 were able to question the two congressmen and determine their viewpoints and their work to address the climate crisis. Both have signed on to the New Green Deal Resolution.

[No, Ruppersberger wasn't trying to hit Sarbanes; they seemed to agree on what needs to be done.]

Baltimore350 visited Senator Chris Van Hollen's February 8, to drop off petitions and to obtain the support of the senator for the Green New Deal. For background info, see: [Sunrise-Green New Deal]
The House Resolution: Green New Deal
More Photos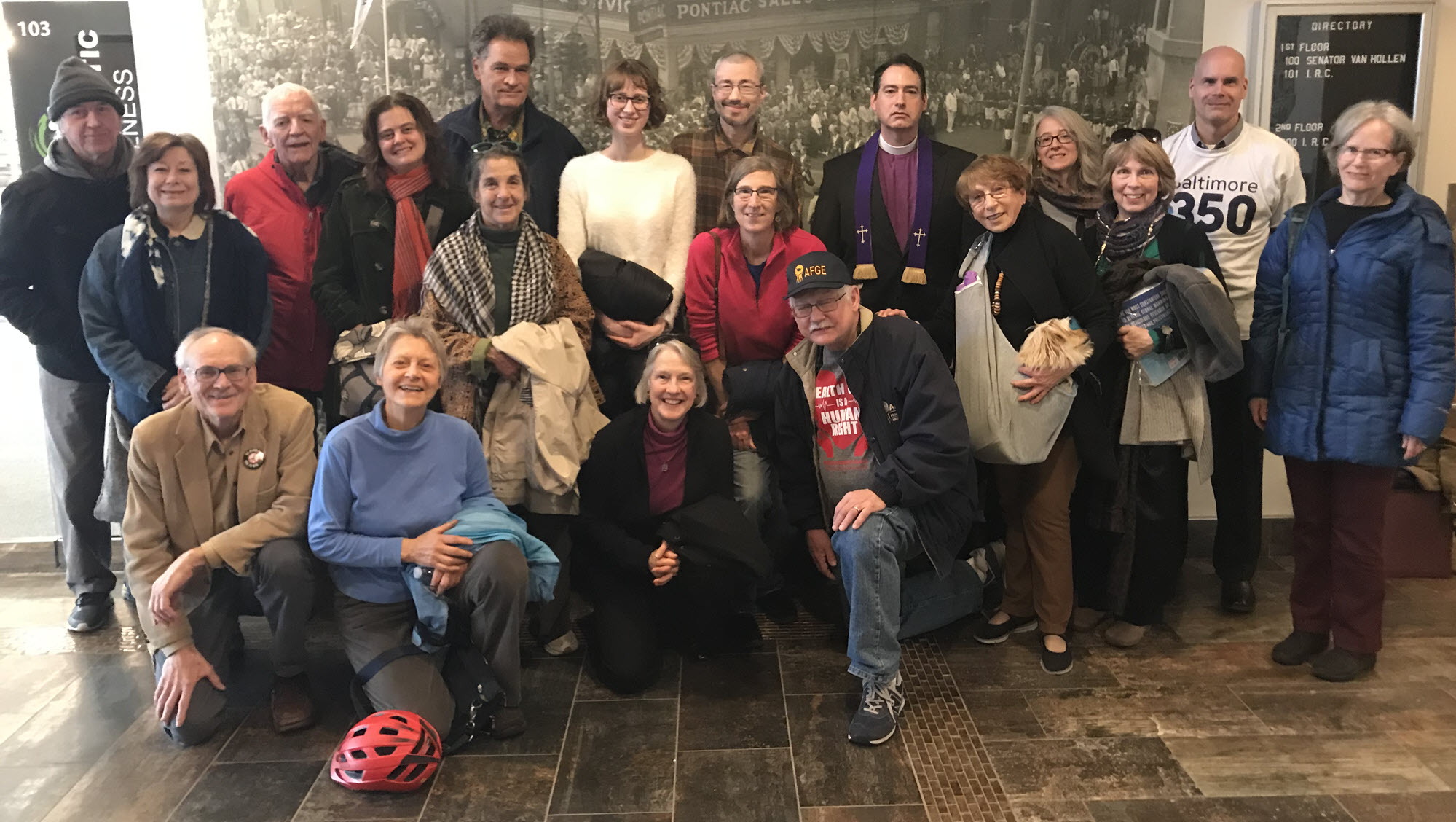 Upcoming Opportunities
Each year Maryland's General Assembly convenes in Annapolis for 90 days to decide Maryland's future. Upcoming events in Annapolis provide environmentalists an opportunity to meet their legislators and discuss their concerns. To review current MD Assembly environmental happenings: click HERE
Lobby Night
A group of Baltimore 350's members participated in the recent Lobby Night at Annapolis, sponsored by the Maryland Chapter of the Sierra Club. This was a great way to discuss environmental concerns with our state representatives. At the breakout sessions, our members met with the staff of Senator Chris West (District 42), and delegates Steve Lafferty (42A), Michele Guyton (42B), and Nino Mangione (42B). We applaud the stands taken by West, Lafferty, and Guyton who for the most part were in alignment with the four bills Sierra Club highlighted Monday evening.

Four bills specifically discussed on lobby night were:
Ban Single Use Containers (SB285 / HB109)
Clean Energy Jobs(SB516 / HB1158)
Protect MD from Fracked Gas Pipelines (SB387 / HB669)
Protect Air & Climate from Highway Pollution (SB788 / HB695 & HB91)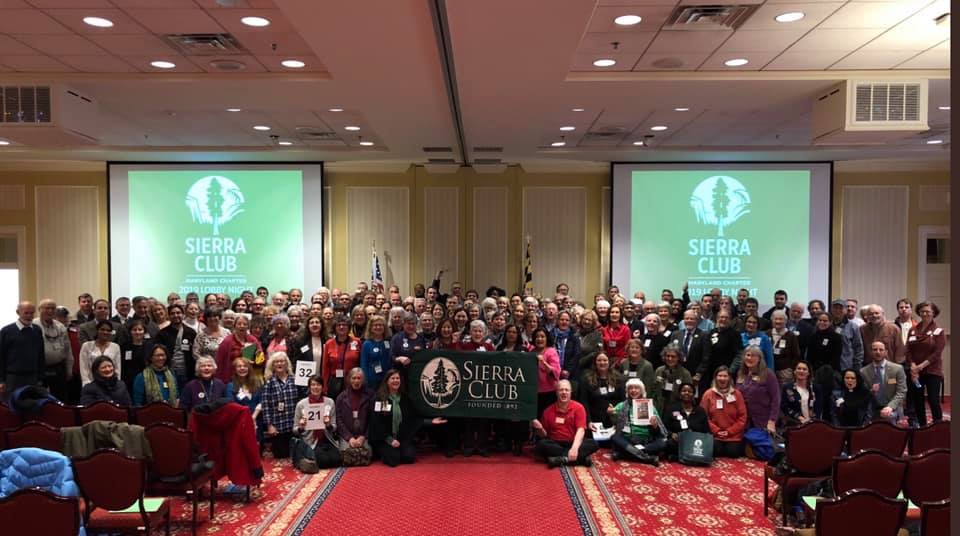 Come to Baltimore 350 meetings to learn how to get involved in the global environmental movement at the local level. Meetings are usually the 4th Tuesday of the month at First and St. Stephens United Church of Christ located on 6915 York Road, Towson Maryland, 21212. 7:00 p.m. - 8:30 p.m. Note: May's meeting night has been changed to the 3rd Tuesday, May 21.
Bring your individual energy and join us in a common effort to protect our planet, our home.
Click the map for directions to First and St. Stephens United Church of Christ located on 6915 York Road, Towson Maryland, 21212.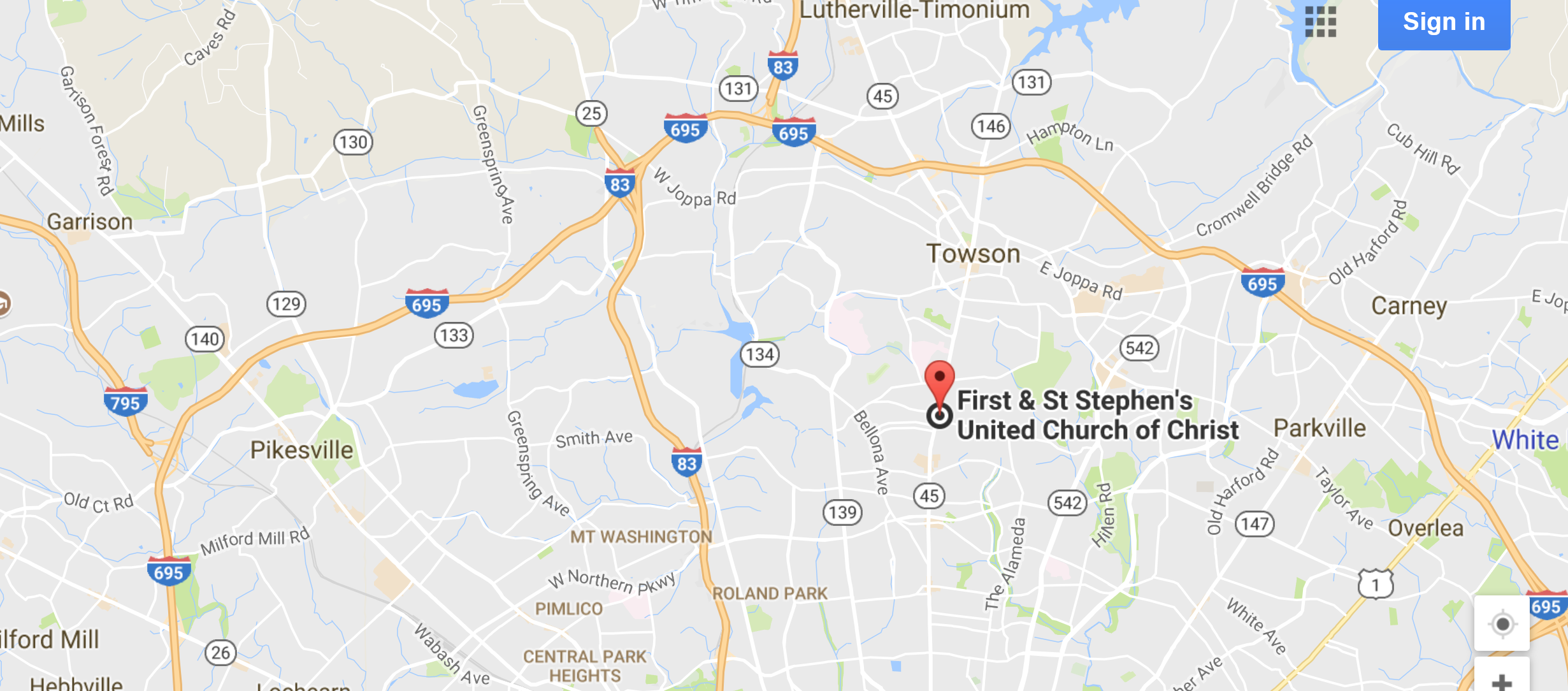 ---