Drawdown: Getting into Action
We will discuss our plans to start a Baltimore 5-session Pachamama Alliance "Drawdown: Getting into Action at the next Baltimore 350 meeting on Tuesday, August 27th. The Baltimore 350 meetings begin at 7 PM EST and are held at the First and St. Stephen's UCC on 6915 York Road in Baltimore. We look forward to seeing you there!
Bring your individual energy and join us in a common effort to protect our planet, our home.
In the meantime, visit the Project Drawdown website https://www.drawdown.org/ to learn more about 100 solutions for reversing global warming.

Sierra Club's Beyond Coal is meeting on August 15 in Towson. They have a registration page online.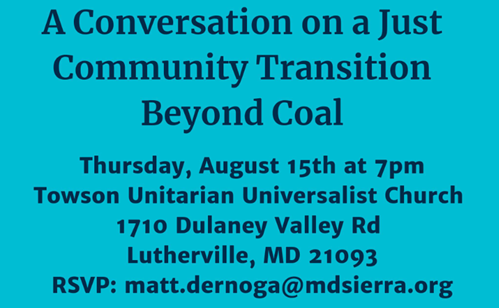 ---
Climate Crisis Town Hall
Congressman Dutch Ruppersberger and Congressman John Sarbanes hosted on March 28 a town hall at the Towson library on the climate crisis.

The audience of more than 100 were able to question the two congressmen and determine their viewpoints and their work to address the climate crisis. Both have signed on to the New Green Deal Resolution.

[No, Ruppersberger wasn't trying to hit Sarbanes; they seemed to agree on what needs to be done.]

Baltimore350 visited Senator Chris Van Hollen's February 8, to drop off petitions and to obtain the support of the senator for the Green New Deal. For background info, see: [Sunrise-Green New Deal]
The House Resolution: Green New Deal
More Photos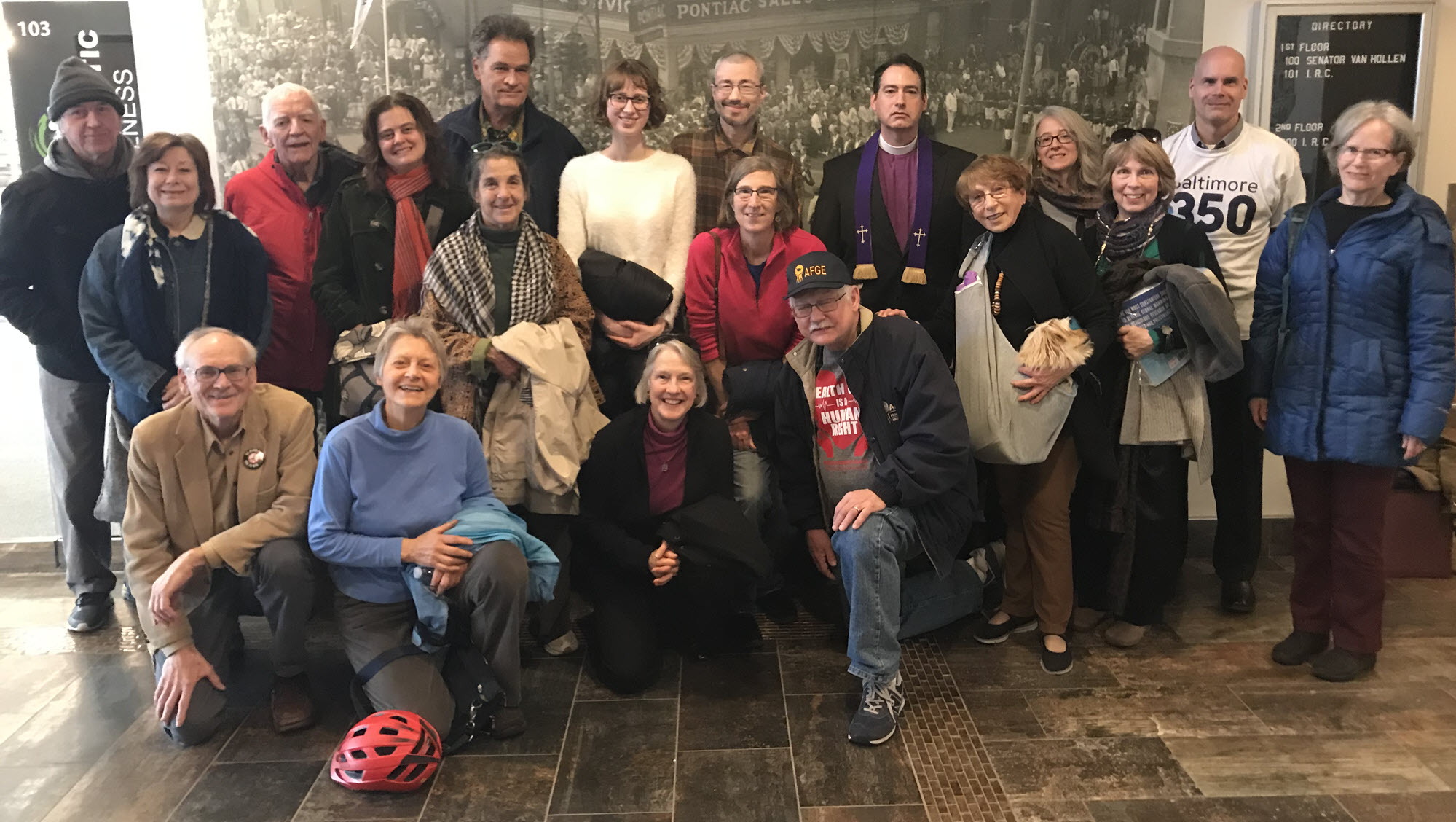 Lobby Night
A group of Baltimore 350's members participated in the Lobby Night at Annapolis, sponsored by the Maryland Chapter of the Sierra Club. Our members met with the staff of Senator Chris West (District 42), and delegates Steve Lafferty (42A), Michele Guyton (42B), and Nino Mangione (42B). We applaud the stands taken by West, Lafferty, and Guyton who were generally in alignment with the four bills Sierra Club highlighted that evening.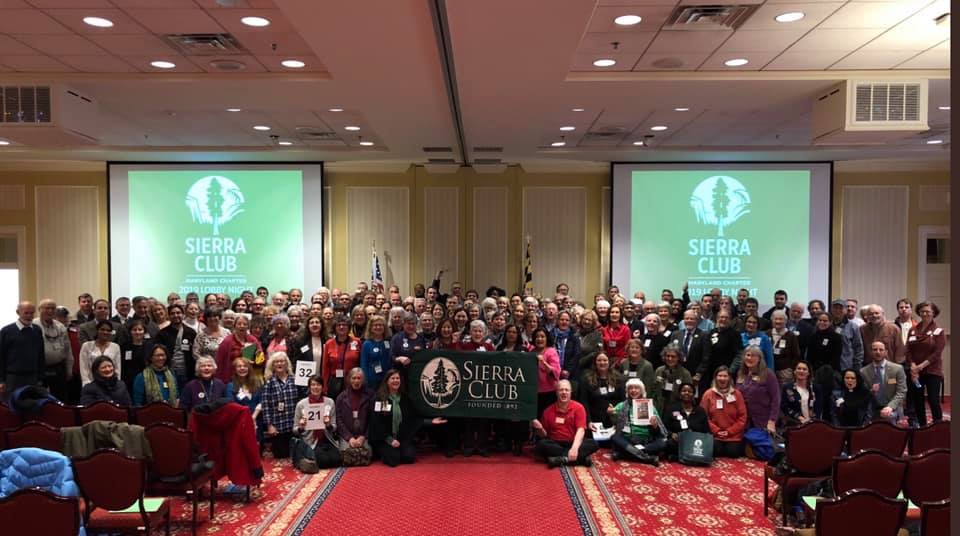 Click the map for directions to First and St. Stephens United Church of Christ located on 6915 York Road, Towson Maryland, 21212.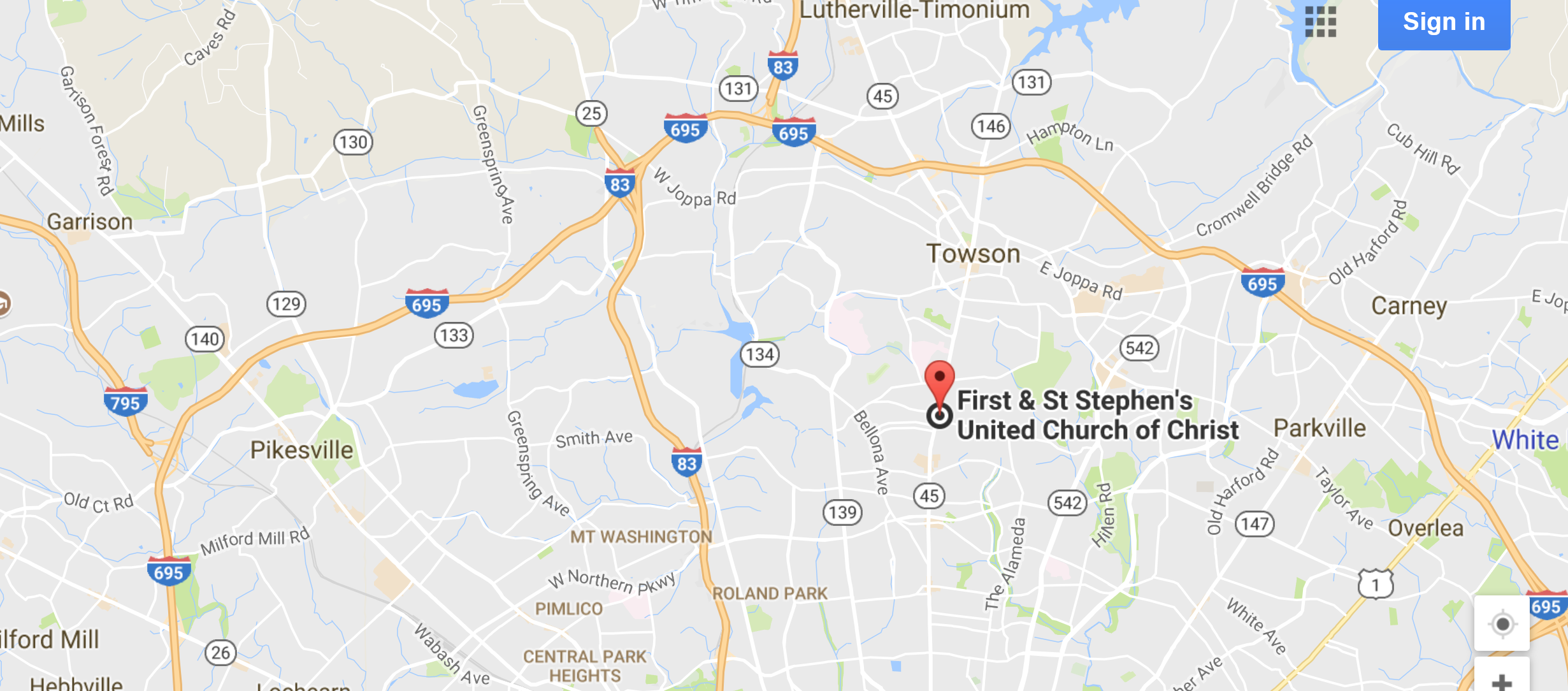 ---