Drawdown: Getting into Action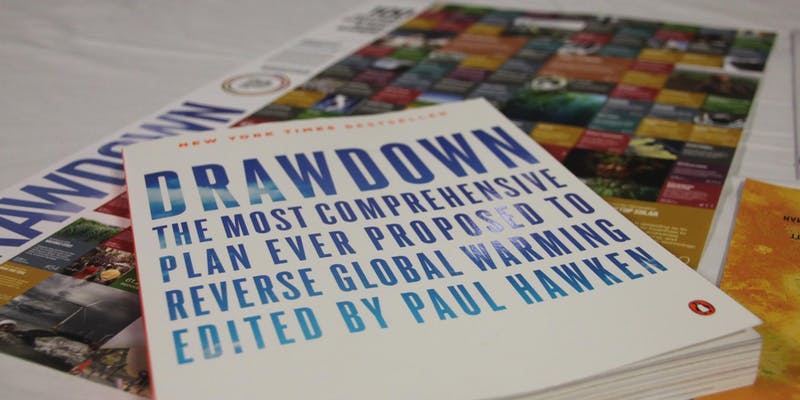 Baltimore 350 has been running an exciting workshop where we learned about the latest research from Project Drawdown on reversing global warming. The last of four working sessions is scheduled for Saturday, November 9 from 2-4:30 PM EST.

On December 3 (Tuesday evening), we'll share the climate solutions we've developed and celebrate our hard work.

Baltimore 350 invites you to an engaging discussion of Baltimore-based solutions to the climate crisis. Inspired by the solutions presented in Project Drawdown and the Pachama Alliance, this event will showcase projects to improve our local environment and economy that will:

Save money by using community solar
Reduce waste though composting and effective food management
Eliminate single-use plastics, improve education opportunnities, and more!

Enjoy a light dinner and join us in learning how we can build a stronger, healther, and more resilient Baltimore. Click to Register
Maryland People's Climate Summit
December 14, 2019

On December 14, 2019, a coalition of advocacy groups will be hosting an exciting one-day conference called Rebuild Maryland: The People's Climate Summit. We'll have inspiring speakers and give you an opportunity to tell us what climate solutions inspire you the most. Register
October 5 - Drawdown Session Two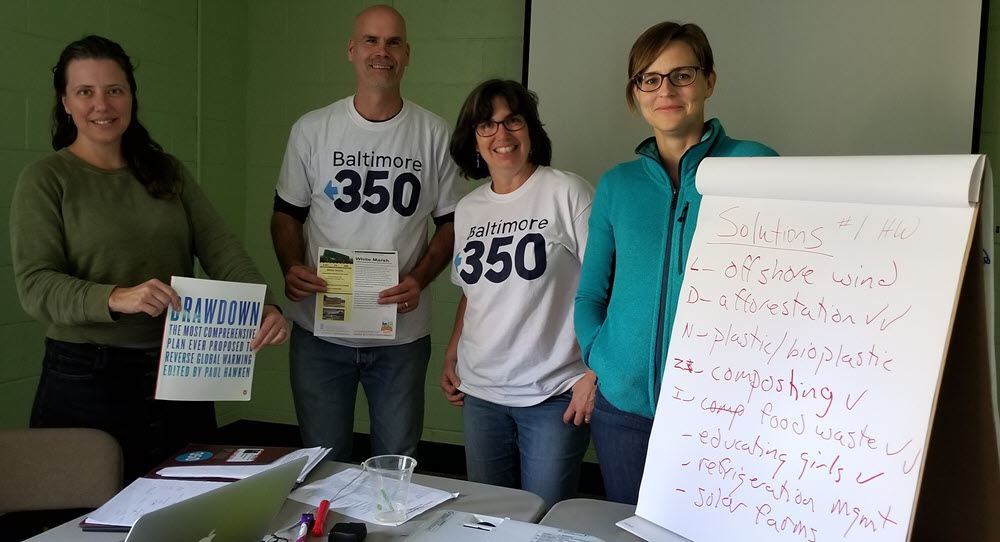 September 21 - Drawdown Session One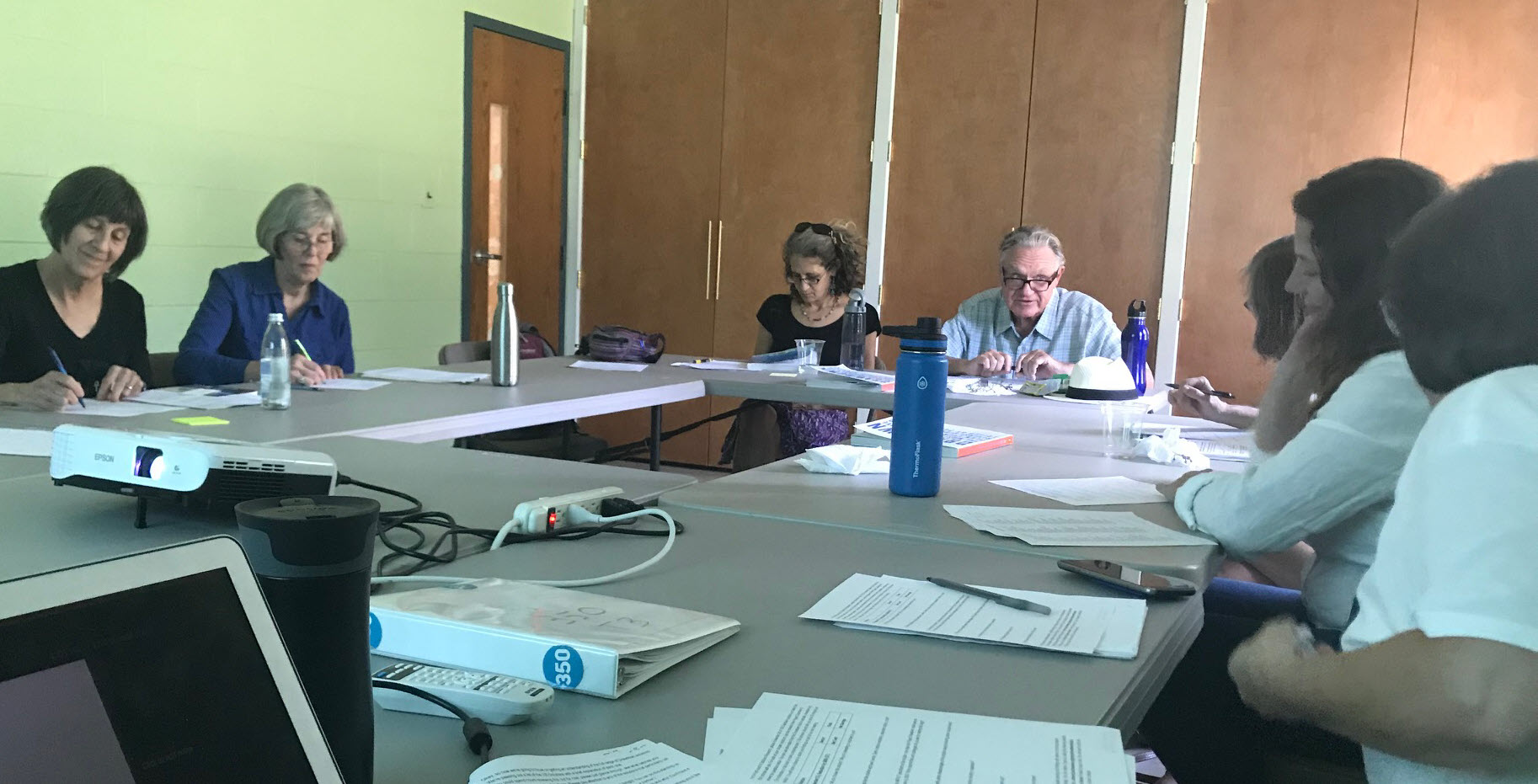 On Saturday, September 21st, the first session of a five-part workshop on Drawdown Solutions: Getting into Action was held at St. Paul's Lutheran Church. The interactive workshop featured an engaging discussion of the Project Drawdown solutions to stop and reverse global warming. Here's what the participants had to say about the training:
Session One Feedback
I really enjoyed the process and know this will further engage me
Enlightening, good info, very clear
Interesting and encouraging!
Workshop sessions are being held in Lutherville at St. Paul's Lutheran church at 1609 Kurtz Avenue, Lutherville, 21093 -- (Building: Spangler Hall; room: the "Youth Room")

Google Map to St. Paul's // Directions (& Map)

In the meantime, visit the Project Drawdown website https://www.drawdown.org/ to learn more about 100 solutions for reversing global warming.


---
Climate Crisis Town Hall
Congressman Dutch Ruppersberger and Congressman John Sarbanes hosted on March 28 a town hall at the Towson library on the climate crisis.

The audience of more than 100 were able to question the two congressmen and determine their viewpoints and their work to address the climate crisis. Both have signed on to the New Green Deal Resolution.

[No, Ruppersberger wasn't trying to hit Sarbanes; they seemed to agree on what needs to be done.]

Baltimore350 visited Senator Chris Van Hollen's February 8, to drop off petitions and to obtain the support of the senator for the Green New Deal. For background info, see: [Sunrise-Green New Deal]
The House Resolution: Green New Deal
More Photos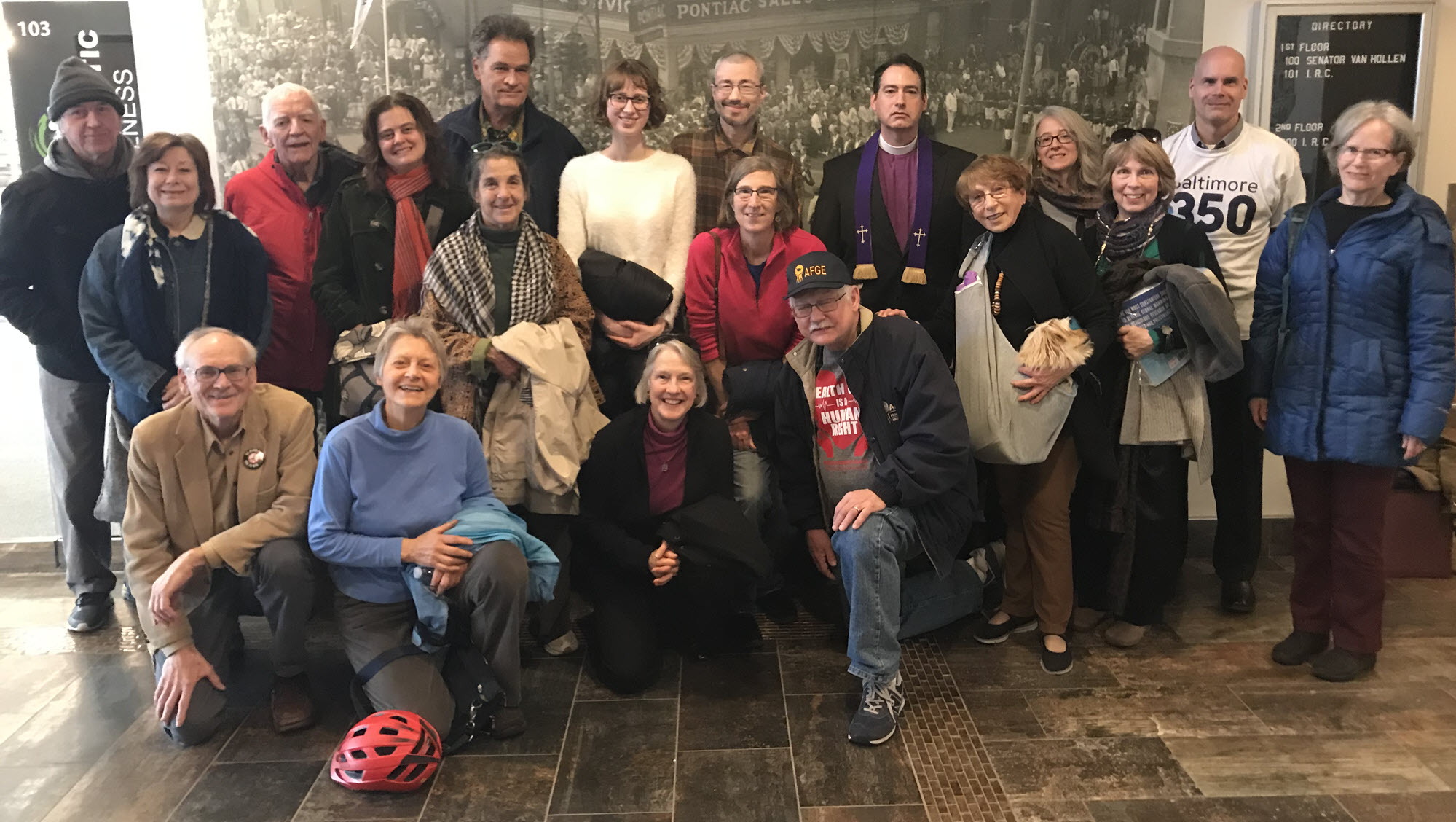 Lobby Night
A group of Baltimore 350's members participated in the Lobby Night at Annapolis, sponsored by the Maryland Chapter of the Sierra Club. Our members met with the staff of Senator Chris West (District 42), and delegates Steve Lafferty (42A), Michele Guyton (42B), and Nino Mangione (42B). We applaud the stands taken by West, Lafferty, and Guyton who were generally in alignment with the four bills Sierra Club highlighted that evening.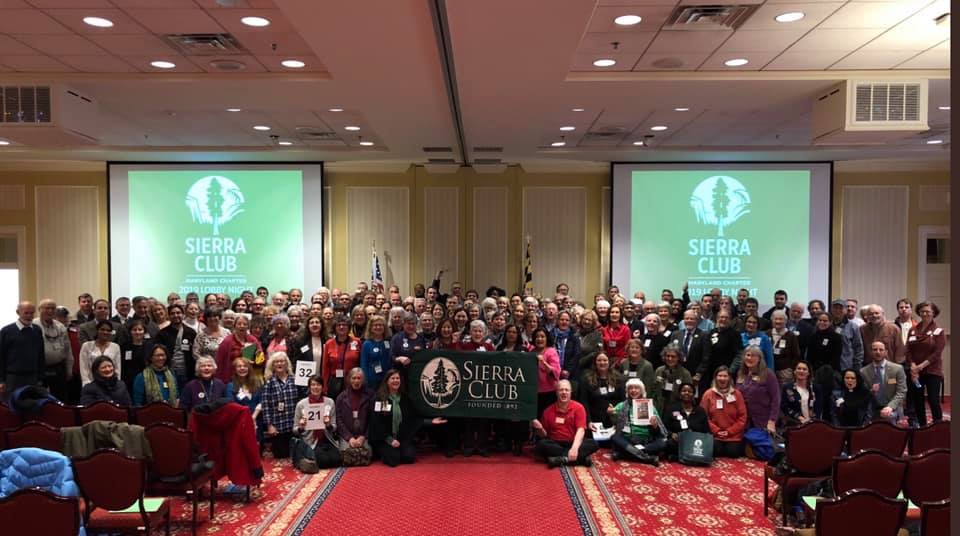 Click the map for directions to First and St. Stephens United Church of Christ located on 6915 York Road, Towson Maryland, 21212.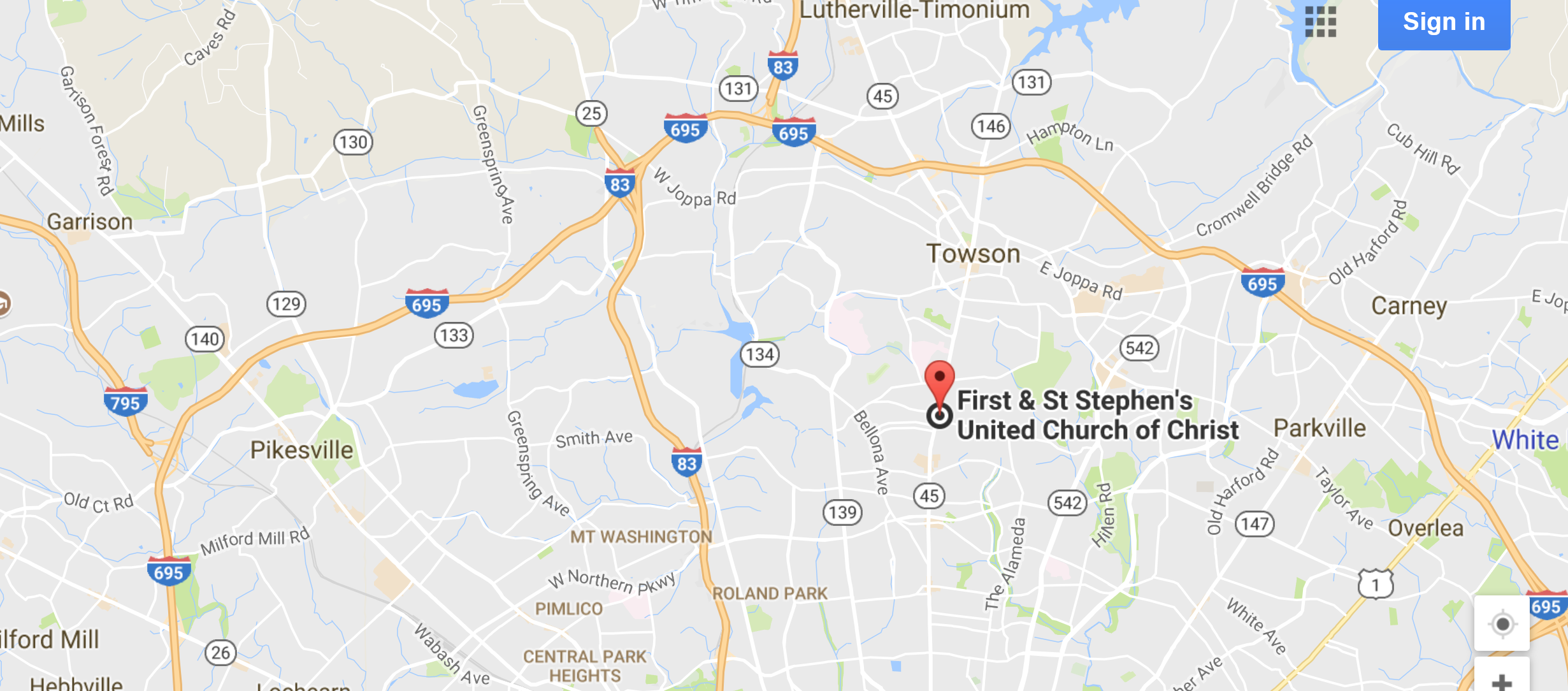 ---