Baltimore350.org
Links Page
Yale Environment 360 is an online magazine offering opinion, analysis, reporting, and debate on global environmental issues, featuring original articles by scientists, journalists, environmentalists, ... and a daily digest of major environmental news.

Sign up for the LCV "hotlist." Each week they update the list with the status of the Maryland Assembly's current environmental legislation.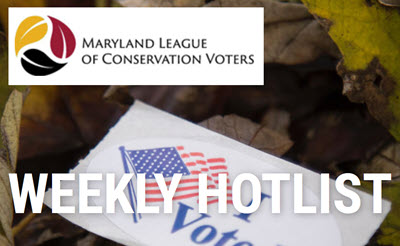 Check out the local Sierra Club's Take Action Page. Multiple opportunities exist to "Take Action" and contact your legislators about environmental issues.